Have you ever heard or read somewhere about the necessity of being in the country of your target language in order to be able to learn the language well? Did you do it or are you doing it? It does help in terms of providing you with the environment of the language because wherever you go, you will see and hear the language being used all the time. But does it really help you to improve?
I have seen many foreigners in Taiwan that still can't speak Chinese Mandarin quite well enough to hold conversations, like in social gatherings or making complaints (yes, foreigners like to complain). In other words, these foreigners haven't immersed themselves deep enough into the local society. It is usually caused by cultural, lifestyle or ways of thinking differences between the visitor and the host community.
Limitations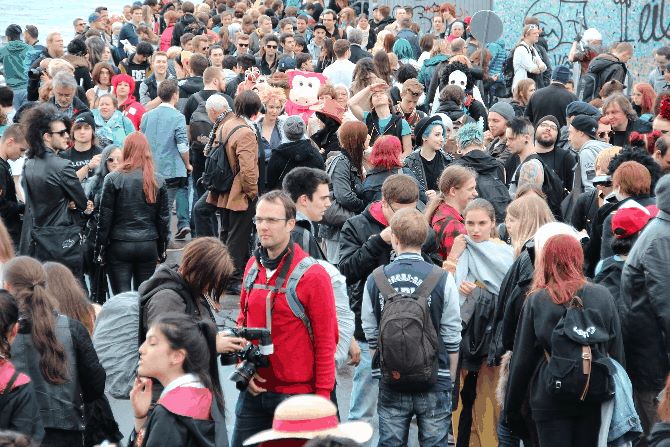 I agree with the idea of moving to the country of your target language but we need to keep in mind that not everyone could have this opportunity. You need to have time and money to spend to fulfill this. It won't be so convenient if you need to move so far away just to learn the language for fun, and where will you move to if you want to learn Klingon or Esperanto?
One solution for this is to join language groups. There are two kinds of language group: one that meets face-to-face, and the other one that doesn't hold any meetings. If you are lucky enough to have any meetings held in your area, it would be the best idea to participate as often as possible, so you can feel the language being used in real-life communication. On the other hand, if there is no such group in your area, you need to find other solutions.
Paid and free language meetings
Making your own language group would be recommended but it means that you need to be more active than just participating in a meeting because you also need to do some related work, such as administering the group, arranging meetings (preferably regular meetings), attracting more members into the group, etc.
It is not easy in the beginning because you need to face problems like where you will advertise your group, finding a good location, and how to motivate the participants to be active. At the end, you would want your participants to feel comfortable conversing with others, and attract their friends to join. For this, you may choose to arrange paid or free meetings.
1. Paid language meeting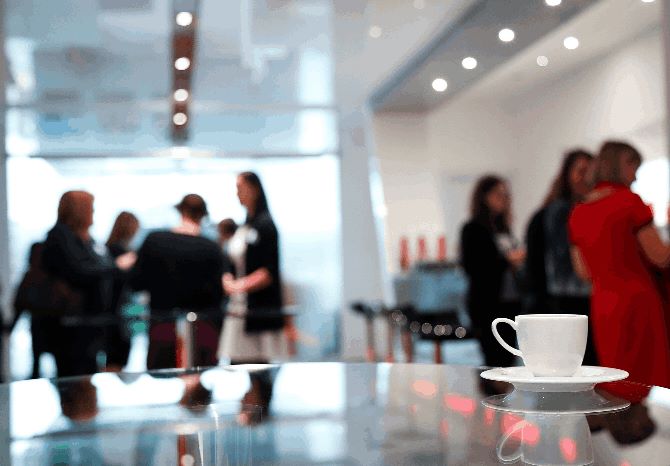 If you own a cafe, restaurant, or any places where people can come to socialize, that's great! You can just create an event, post it in the social media, like Facebook or Meetup, or announce it to your customers.
If you don't own anything like that, you can collaborate with any owners by renting some space in their places for a certain duration of time, like 2 hours per session for language meetings.
Because you use business location, there will definitely be some fees, such as minimum purchase or entry fee with drinks included. The lowest purchase required in language cafes that I have participated in Taiwan is one glass of a drink.
2. Free language meeting
Some people would prefer to join free events because who doesn't like free stuff. In this case, you can use public places like parks or public square. These places are usually open-air spaces. You may also arrange a tour to visit free events and require participants to speak foreign languages during the tour.
You can also arrange a free language meeting as part of the promotion for something else, such as restaurants or shops. In this case, language meeting is used as a tool of advertising your business.
Online language meetings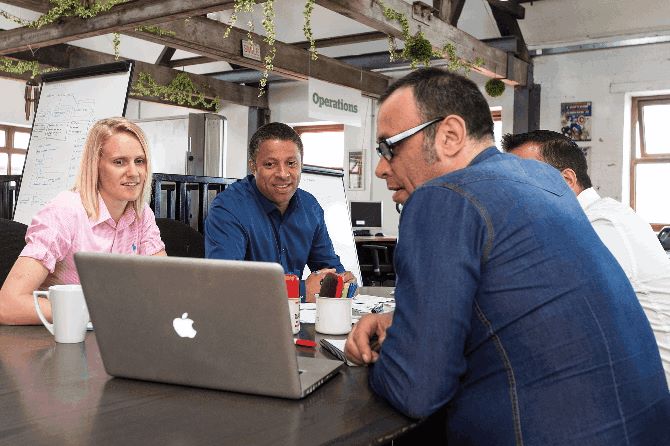 If the mentioned solutions don't work well, then you can consider moving your meetings to the internet. The advantage of making an online language group is that you can reach out to a much wider scope of people from around the world, as long as they have internet access. Some tools that you can use are Facebook, Skype, Whatsapp, Line or Google+.
I have made some language groups on Skype and it is quite fun to talk in the group calls almost everyday. I don't even need to worry about the time availability because the members come from different countries, so someone will still be online even when I can't sleep at night! I have also met many multilingual people that get excited with this idea, and thus, also decided to join groups of other languages.
I encourage everyone to talk in the language of the group, like an English group, Spanish group, French group, etc. Since there is no set topic, everyone is free to talk about anything. Some are curious about the working culture or lifestyle of another country, and some are even curious about personal matters, which is completely fine in some cultures. In the end, the participants don't just practice languages but also learn about different cultures.
Teddy is an avid language learner, blogger, engineer, and a collector. He has a dream to make this world a better place through language learning. Apart from learning languages, he also likes reading and playing ukulele. You can speak with him in Medan Hokkien, Indonesian, English, Chinese Mandarin, Spanish, and Esperanto. Visit his blog at www.neeslanguageblog.com