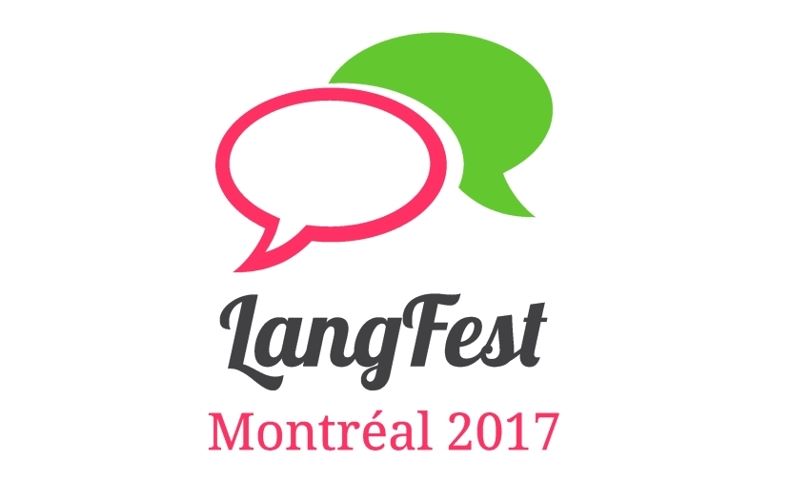 Now, where do I even start...
I'll start with the conclusion. Montreal LangFest 2017 was P-H-E-N-O-M-E-N-A-L.
All in all, about 400 language lovers participated at LangFest 2017, and absolutely everyone had fun.
How do I know?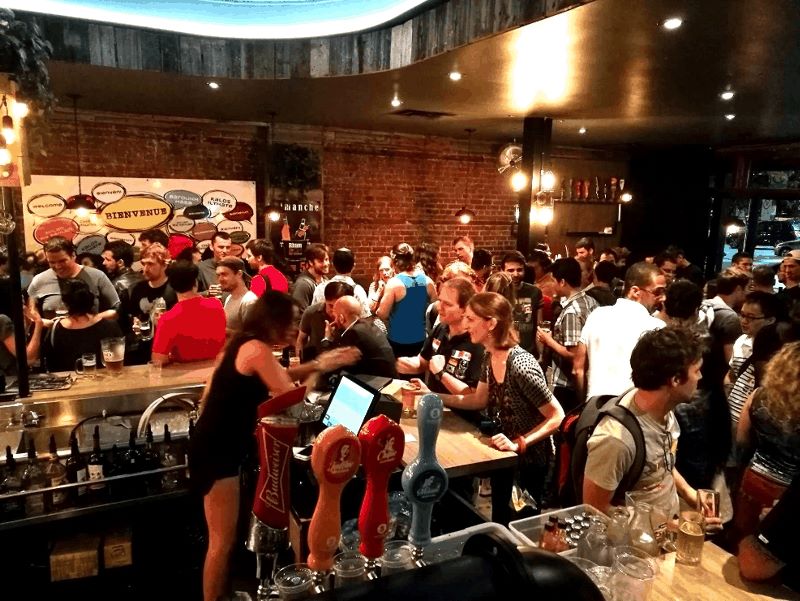 Participants enjoying the LangFest Kickoff Night
Well, direct feedback for one was overwhelmingly positive. The countless emails and Facebook messages from participants really gave us a warm and fuzzy feeling! Also, many people have written great reviews about LangFest 2017 on their blogs and other social media outlets. You can see a few examples here: Example 1, Example 2, or better yet, just search for #MtlLangFest17 on Facebook, Twitter, Instagram, and see for yourself. But the most convincing evidence of them all? Within 5 days of this year's event closing, we had already sold more than 70 tickets for LangFest 2018, which is almost a fifth of this year's participation!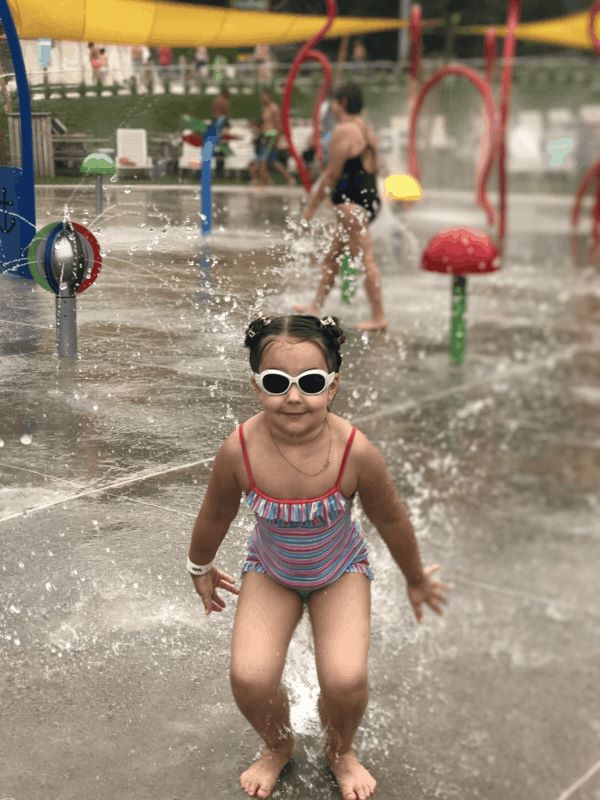 Child prodigy Bella Devyatkina having fun at the waterpark before LangFest
So allow me to give you a summary of what led to such amazing outcomes.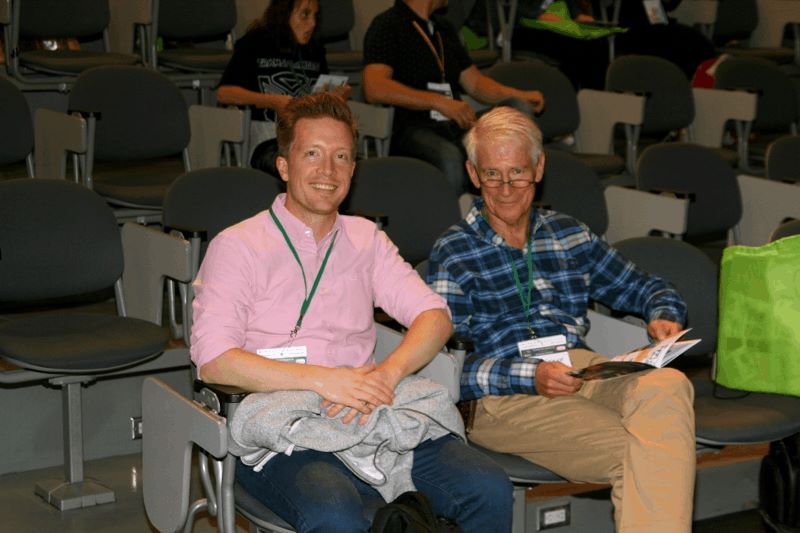 LangFest advisors Olly Richards and Steve Kaufmann
First, even before the conference weekend, many participants enjoyed the LangFest optional activities, such as the LangFest Kickoff Night in collaboration with Montreal Mundo Lingo, a walk up Mount Royal to see Montreal from atop, tours of Old Montreal or a multilingual night out at the famous St-Sulpice on St-Denis St. Our optional activities leader Sabrina Maheu made sure everyone enjoyed the city from various angles.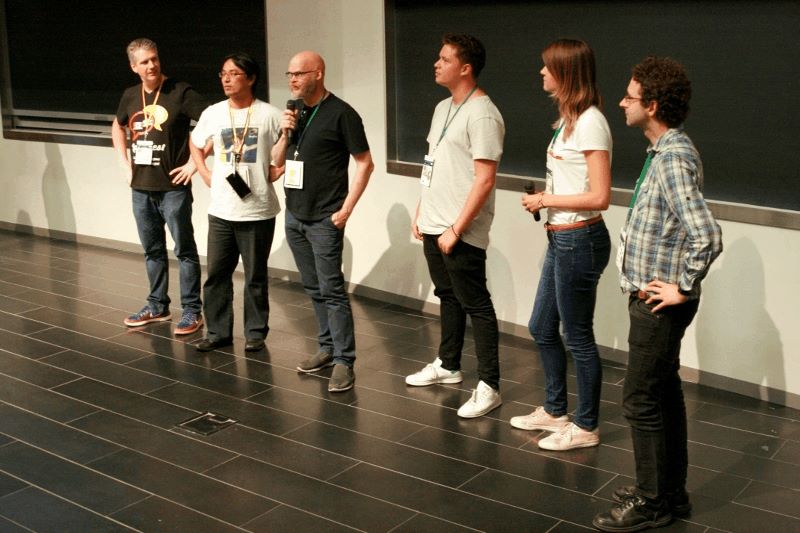 Organizers of the world's top language events on the same stage
While everyone was having a ball at the optional activities, I had the enviable task of entertaining Bella Devyatkina, an amazing little polyglot who speaks an astonishing 8 languages at the tender age of 5 years old. I showed Bella and her parents some hotspots in Quebec… well, hotspots for 5 year-olds, like the Bromont Waterpark, and other more traditional spots, like the Montreal Old Port and even Quebec City. While I was at it, I also got Bella some exposure on important Quebec media, like Salut Bonjour (every Quebecer's morning TV show) and Gravel Le Matin (wildly popular Quebec radio program).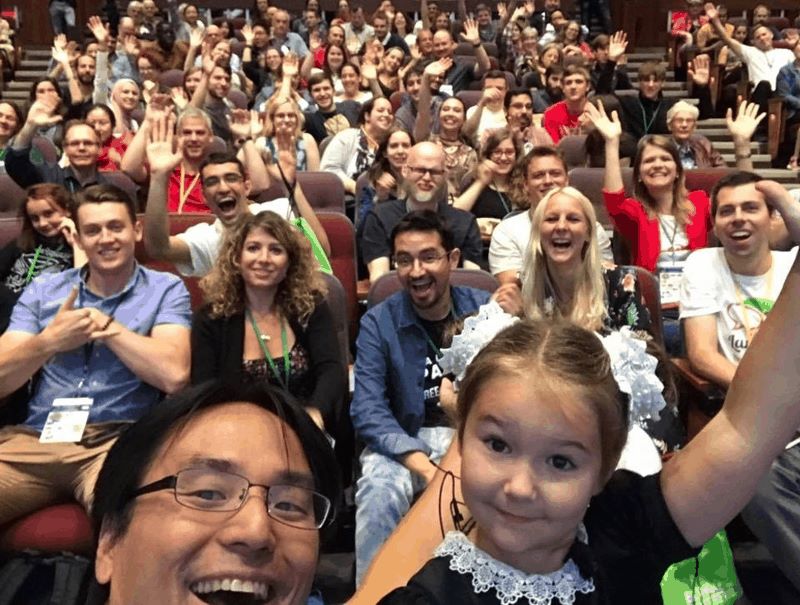 Bella Devyatkina doing the cutest selfie in the world
Then finally comes Day 1 of the conference portion of the festival, which began with a bang. Not expecting so many people since it was a workday after all, we were taken by surprise to see the long line up early that Friday, leading us to set everything up frantically, kind'a like making your living room look presentable with the guests suddenly arriving early. But the LangFest crew made it look easy, and had our participants settled in comfortably without missing a beat. To warm up the crowd, before even opening the conferences officially, we screened a movie about constructed languages called "Conlanging", for which we received many wonderful comments from participants. So by the time we rang the opening bell at 1PM, everybody was already pumped. During the opening ceremony, we introduced the team, the LangFest advisors Steve Kaufmann and Olly Richards, our friends at Polyglot Conference, Richard Simcott and Alex Rawlings, and Polyglot Gathering, Lýdia Machová and Chuck Smith, and our sponsors, with italki as our partner. We also did a brief overview of the conferences and ended the ceremony with our sponsor uTalk explaining how to play the LangFest game, which is a social language trivia game developed through a collaboration between uTalk and LangFest.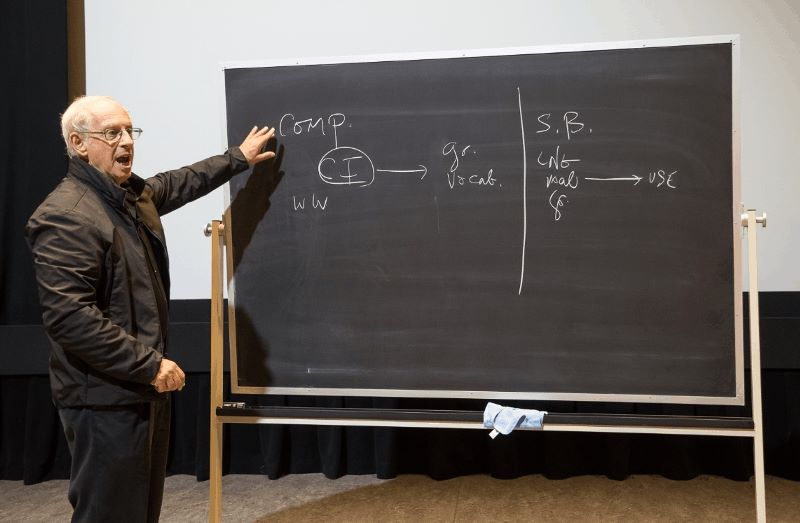 Dr. Stephen Krashen awing the crowd
For the rest of the day, we had the privilege to hear talks about unconventional motivational methods, multilingual/multicultural life and relationships, Spanish from Argentina, workshops on Mandarin and Japanese, etc., before culminating with our special program: "Prodigy and Professor Night", first featuring an octalingual (is that even a word?) performance by Bella, followed by her mother Yulia, who told us all about how she raised this adorable little prodigy. After we were all floored by our Russian delegates, Professor Stephen Krashen just proceeded to take us to linguistic nirvana with an amazing talk on the comprehension hypothesis versus the skills-building hypothesis. Which by the way was done completely a capella, with no Powerpoints and no videos. He had us hooked with just a blackboard and a few handouts. After that, it was lights out for everyone. Literally.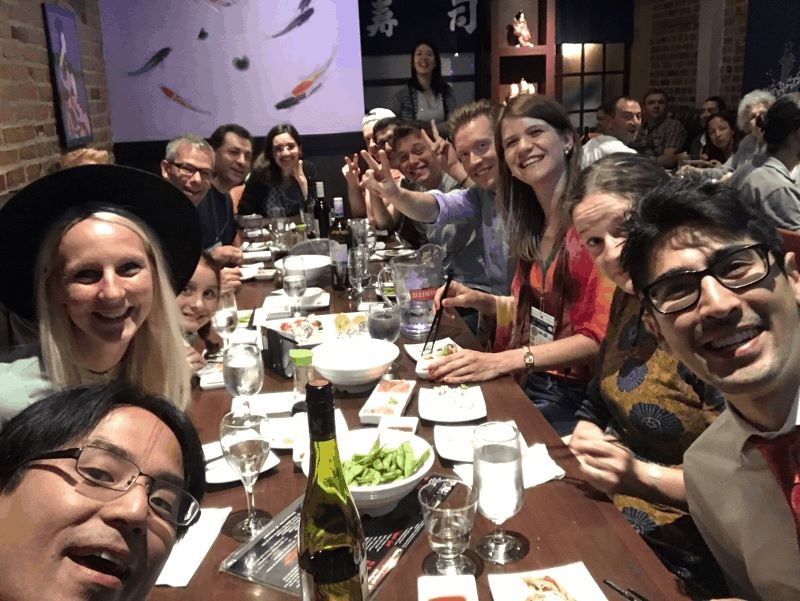 LangFest Dinner - earlier
Seeing a cheering mass of people at the Day 2 opening, we started to worry whether we could maintain their high from Day 1. But our incredible line up of speakers quickly showed us that we made no mistakes in our arrangements. I mean, where else do you have the opportunity to see the likes of Richard Simcott, Alex Rawlings, Benny Lewis, Olly Richards, Mark Pentleton, Lindsay Williams, etc. all in one day?! And the variety of the talks, something that many participants had raised as one of their favorite aspects of LangFest 2017 in our survey, ranged from the "best way" to learn languages to the makings of a language book, passing through swear words in Quebec, the latest in the world of translation and minority languages, all the while with great language workshops to choose from as well. Speaking of choosing, ironically, one of the major complaints we've had was the constant dilemma in choosing which session in the three tracks to attend!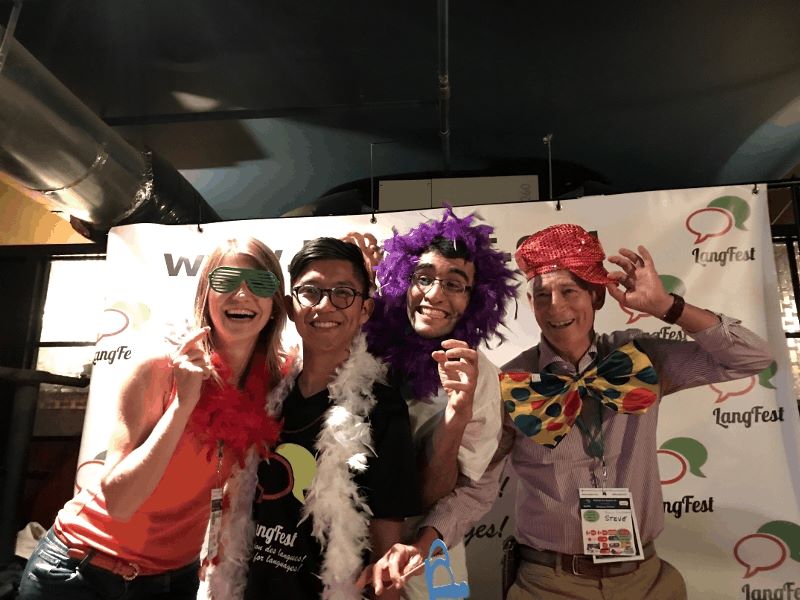 LangFest Dinner - later
After another intense day of excellent talks to numb even the most dedicated of the language lovers, folks were treated to a wild sushi dinner party that… well… just take a look at the pictures…
And so ends Day 2, perfectly, making ourselves wonder what the morning jitters were about.