2000s: Dynamic contextualisations
In an effort to describe patterns of language acquisition abroad, investigations were conducted into correlating specific dimensions of the experience abroad with linguistic gains, rather than viewing the study abroad context as a single context (Devlin, 2014). These dimensions included homestay (Di Silvio, Donovan, & Malone, 2014; Iino, 2006; Junko & Viswat, 2015; Kinginger, 2013, 2015; Knight & Schmidt-Rinehart, 2002; Rivers, 1998; Schmidt-Rinehart & Knight, 2004), duration of the program (Alcón-Soler, 2015; Dwyer, 2004; Félix-Brasdefer, 2004; Lara, Mora, & Pérez-Vidal, 2015; Llanes Baro & Serrano Serrano, 2011; Sasaki, 2011; Vilar Beltran, 2014) and psychological dimensions of the learner and their experience such as acculturation (Lovitt, 2013; Spenader, 2011), homesickness (Hannigan, 2005; Hendrickson, Rosen, & Aune, 2011; Tilburg & Vingerhoets, 2005) and motivation (Allen, 2010; Hernández, 2010a, 2010b; Isabelli-Garcia, 2006).
A recent and important contribution in SLA in study abroad can be found in Pérez-Vidal's (2014) edited collection of studies on the SALA project. The project, spanning over two and a half years, looked at groups of translation undergraduate students from Spain who spent a semester or a year in England. The collection of reports by numerous authors compared study abroad and stay at home students and also length of programs for aspects of linguistic progress such as oral accuracy, L2 fluency, phonological development, listening performance, academic writing and lexico-grammatical development. Summing up findings of the SALA project and placing it against previous findings, DeKeyser offered the following advice:
Maybe it is fairly easy to see why fluency should benefit more from Study Abroad than accuracy, and vocabulary more than grammar, and therefore to predict, as long as a number of learner and context parameters do not vary much, that we should find more progress in fluency and vocabulary than in accuracy and grammar in the next study to be conducted. If, however, we are to go beyond evaluating whether stays abroad are meeting their goals or not, or in what broad areas, i.e. if we are to use Study Abroad as a privileged context to probe for psycholinguistic processes involved in the skill development that results from extensive communicative practice, we need to look at variables of an intermediate level of abstraction, i.e. not narrowly focussed on one structure or a couple of sounds, and not as broad as 'morphosyntax' or 'phonology', but variables that distinguish different learning problems while still maintaining a certain level of generalizability.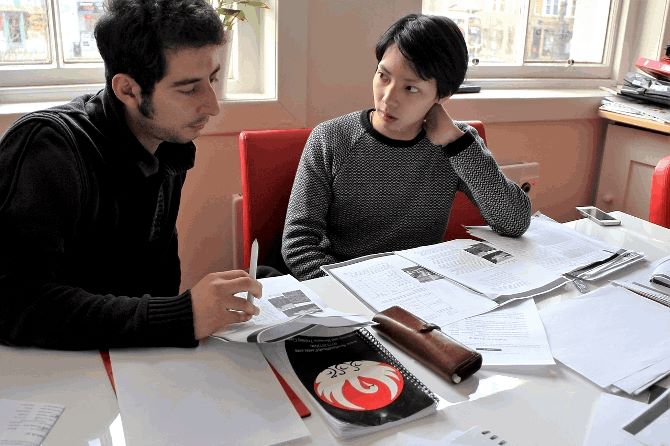 DeKeyser's aim is to get to the point where a researcher can safely assume a known learning process to take place given a specific set of circumstances, and the way to achieve this is to make our linguistic foci neither too vague nor too narrow, while testing these foci by controlling factors we know affect language learning. For as long as these issues are not addressed adequately, findings in Study Abroad research are bound to remain somewhat anecdotal. DeKeyser's advice is valid not just for research on linguistic gains, but also for research interested in non-linguistic outcomes of study abroad programs.
Conclusion
Several months of looking into academic literature has helped me develop a sense what I need to tell my students when they are considering going abroad. Only yesterday, a year 9 student approached me at the end of a lesson and told me that her and a friend had signed up to leave for France at the end of next year. At my place of work, only 1 student in the past 10 years has participated in an exchange before year 10. I almost blurted out "But you are too young!!!" But then all the above kicked in. How could I tell her she was too young when clearly those who benefit from going abroad are those who show some autonomy? I ended up saying as calmly as I could that I was very proud of her and her friend's decision. Of course I am worried about her. I am worried about every single one of my students who goes to France for a few weeks or several months. But I need to remember that I am not their parent.
Olivier Elzingre is a PhD candidate researching motivation and identity development in study abroad contexts. He teaches high school French in Australia. Correspondence to olivierrelzingre@gmail.com
---
References
• Adler, P. S. (1974). Beyond cultural identity: Reflections upon cultural and multicultural man. Topics in Culture Learning, 2, 23–40.
• Alcón-Soler, E. (2015). Pragmatic learning and study abroad: Effects of instruction and length of stay. System, 48, 62–74. https://doi.org/10.1016/j.system.2014.09.005
• Allen, H. W. (2010). Language-Learning Motivation During Short-Term Study Abroad: An Activity Theory Perspective. Foreign Language Annals, 43(1), 27–49. https://doi.org/10.1111/j.1944-9720.2010.01058.x
• Altbach, P. G., Kelly, D. H., & Lulat, Y. G.-M. (1985). Research on foreign students and international study: an overview and bibliography. New York: Praeger.
• Arnold, C. B. (1967). Culture shock and a peace corps field mental health program. Community Mental Health Journal, 3(1), 53–60. https://doi.org/10.1007/BF01543067
• Baron, B., & Bachmann, P. (1987). Study Abroad in Western Europe: A Bibliography. European Journal of Education, 22(1), 101. https://doi.org/10.2307/1503193
• Bicknese, G. (1974). Study abroad part I: A comparative test of attitudes and opinions. Foreign Language Annals, 7(3), 325–336.
• Byam, E., & Leland, M. (1930). American undergraduates in France. The French Review, 3(4), 261–269.
• Carroll, J. B. (1967). Foreign Language Proficiency Levels Attained by Language Majors Near Graduation from College. Foreign Language Annals, 1(2), 131–151. https://doi.org/10.1111/j.1944-9720.1967.tb00127.x
• Churchill, R. (1958). The Student Abroad. The Antioch Review, 18(4), 447. https://doi.org/10.2307/4610101
• Coelho, G. V. (1962). Personal Growth and Educational Development through Working and Studying Abroad. Journal of Social Issues, 18(1), 55–67. https://doi.org/10.1111/j.1540-4560.1962.tb02571.x
• Coleman, J. A. (1998). Language learning and study abroad: The European perspective. Frontiers Journal, 4. Retrieved from http://frontiersjournal.org/past-volumes/vol-iv/
• Coleman, J. A. (2013). Researching whole people and whole lives. In C. Kinginger (Ed.), Social and cultural aspects of language learning in study abroad (pp. 17–44). Amsterdam; Philadelphia: John Benjamins Publishing Company.
• Cordaro, J., & Lulat, Y. G.-M. (1984). International Students and Study-Abroad Programs: A Select Bibliography. Comparative Education Review , 28(2), 300–339. https://doi.org/10.1086/446436
• Cormack, M. L. (1968). International development through educational exchange. Review of Educational Research, 38(3), 293–302.
• Davie, J. (1996). Language skills, course development and the year abroad. The Language Learning Journal, 13(1), 73–76. https://doi.org/10.1080/09571739685200221
• DeKeyser, R., M. (1986). From learning to acquisition? Foreign language development in a U.S. classroom and during a semester abroad (PhD Thesis). Stanford University.
• Devlin, A. M. (2014). The impact of study abroad on the acquisition of sociopragmatic variation patterns: the case of non-native speaker English teachers. Oxford; New York: Peter Lang.
• Di Silvio, F., Donovan, A., & Malone, M. E. (2014). The Effect of Study Abroad Homestay Placements: Participant Perspectives and Oral Proficiency Gains. Foreign Language Annals, 47(1), 168–188. https://doi.org/10.1111/flan.12064
For a complete list of references to this article, please contact the author at olivierrelzingre@gmail.com