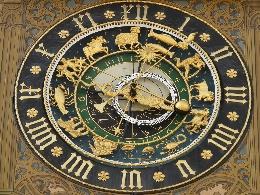 This issue marks the end of the first dozen issues of Parrot Time. It also comes at the end of the year, which is always a time when people look back at where they have been and where they are going.
We tend to think of languages as pretty much unchanging. That is, while they do change, the changes don't really occur in big ways but rather gradually. In order to really understand the changes, we need to look at them for more than a year, more than ten years, even more than one hundred years.
In Parrot Time, we have looked back at languages in a few ways. We have learned about the biographies of both linguists and writers, and how their contributions to language understanding and literature have given us a much richer life. We have also looked back at how languages have formed and how they have come to the point of extinction. We have studied old and sometimes ancient language artefacts that have helped as well as confuse us.
The future is also something we have examined. We have learned about new methods of learning, new technologies in the globalization of the internet, and how we might communicate with others in the future.
Most importantly, we have looked at the present. Articles have covered modern realities, such as conflicts between languages, cultural controversies like whaling, and the way we celebrate each year all around the world.
We hope you have a wonderful season of reflection as you look back at the past year and that you dream big as you look to the future. We thank you for reading us in the present, and hope you continue to do so in the future!
Erik Zidowecki
ERIK ZIDOWECKI
EDITOR IN CHIEF