In this month's interview, we talked with the Scottish polyglot, Máirín F Millward, about her blog, her travels, and her languages.
How did Mo's Language Learning Journey start? What is the main purpose of it?
I started it in 2014 and the main purpose was to share my experience of languages and travelling with like-minded people.
Do you find blogging a gratifying experience, or do you feel there is now too much competition in the blogosphere?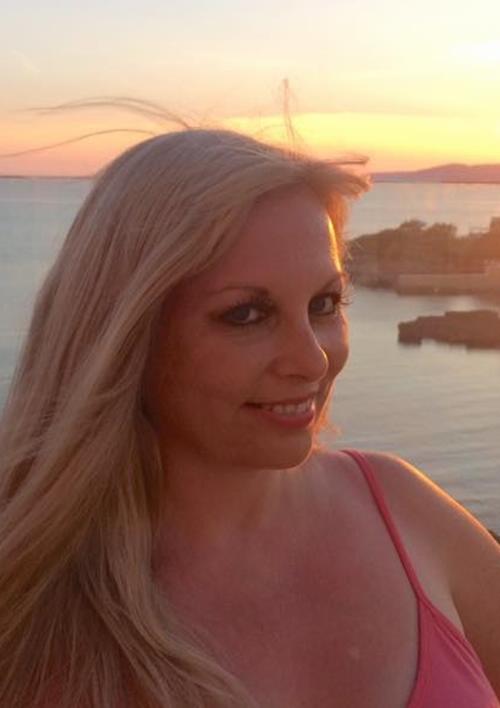 I think there is a lot of competition but I tend to ignore it because I am not selling anything on my blog anyway and I know I have had some pretty unique experiences that I write and make videos about (eg learning Neapolitan and Sicilian).
Are there any blogs, websites, podcasts, video channels, etc., that you like to follow or have inspired you in your own work?
I first got involved in the online language community after joining the Fluent in 3 Months Forum. I then started following Richard Simcott's page and gradually I met more people like me. Apart from the famous polyglots, there are so many other talented people out there who produce good work. I love all the videos made by the LangFocus YouTube channel. I enjoy reading the blog "Runaway Daydreamer" written by Chiara, a native Italian and she writes a lot about Italian culture in her blog.
Do you have any professional training or education as a writer which helps you in your blogging?
No, but I read a lot which may help me with being able to write articles and blog posts.
You are definitely a polyglot, speaking several languages. What got you interested in languages?
I don't really know. I remember as a child going to the library and looking at lots of different language books. It was a subject I liked at school even though at school in my country, languages tended to be taught badly and class sizes were far too big.
Are any members of your family or friends as you were growing up interested in languages as well?
Nobody, I was all alone
Besides being a prolific language learner, you are also a world traveler. How many countries have you visited, and do you have a favourite?
Around 40 countries in total and I think Italy will always remain one of my favourites. It's one of my best foreign languages and I've been to the country many times.
Your travels sometimes take you to the numerous polyglot and language shows and events. You were even caught on the TV news at one event. Do you have a favorite event or memory of one you could share?
I think the LangFest (formerly known as NAPS) event in Montreal last year was one of my favourites because the size of the event was just right for me and not too big. We had organised social events afterwards so we could get to know the other participants. I especially enjoyed the Polyglot Picnic in the Park. Another memorable event was at the Polyglot Conference in Thessaloniki which was a stunning location and I got to meet Professor Zuckermann who was a speaker there. He helps to revive Aboriginal languages in Australia and I had been following his work for quite some time before I met him.
You can find Máirín at Mo's Language Learning Journey (languagelearningjourney.wordpress.com)